Balanced Aviation is a think tank of experts in there field
Our teams are gathering together as required by our customers. All advisors did act in leading functions at various companies.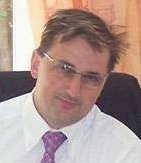 Johannes Degenkolb is CEO at Balanced Aviation.
Besides being TRI on A320 and SFI on A330, he was:
Head of Flight Operations at Excellent Air
With backround at military, business and airline operation.